Bangladesh Honda Private Limited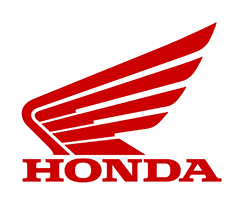 Honda is a Japanese multinational conglomerate corporation primarily known as a manufacturer of automobiles, aircraft, motorcycles, and power equipment. Honda has been the world's largest motorcycle manufacturer since 1959, as well as the world's largest manufacturer of internal combustion engines measured by volume, producing more than 14 million internal combustion engines each year. 
Key Challenges
BHL (Bangladesh Honda Private Limited) has more than 100 dealer points all over Bangladesh and over 10  in Dhaka. Their sales growth has always been positive as it is one of the top players in the industry. However they were facing a drop in sales from their sales booths located in 2 of the largest shopping malls in the country. Two of the main reasons were that A) the leads were not segregated properly & B) None of the internal teams were following up and closing sales. 
ServiceChai undertook the process for BHL and built a sales team who would solely be responsible for converting these leads to sales. 
Our sales team has successfully collected leads additional to BHL's sales booths from social media channels and sales campaigns. Once the leads were collected they were segregated according to their interest levels based on our in house parameters. Effective follow ups and timely communication from our teams resulted in sales growth and drove brand loyalty across various groups of customers. 
Outcome Assessment
ServiceChai has successfully achieved high conversion rates of lead to sales and the range stood at (5-7)% on a monthly average. 
Analytical reports and customized dashboards have helped BHL's management to have a clear understanding of their customer base and their purchase patterns. 
Active communication and complaint management from the sales team has encouraged customers to refer the brand to others and has driven overall brand loyalty.